Alcohol Use Remains a Problem for Bikers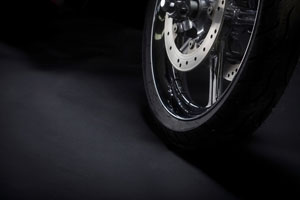 Officials at the National Highway Traffic Safety Administration (NHTSA) say that the widespread acceptance of alcohol and drugs in the motorcycle culture necessarily leads to greater risk and incidents of drinking and driving. Statistics back up their concern—an NHTSA (National Highway Traffic Safety Administration) study shows that bikers who are involved in fatal vehicle accidents are almost three times as likely to have a blood alcohol content (BAC) that exceeds the legal limit.
The Motorcycle Safety Foundation (MSF), a national nonprofit advocacy group that promotes biker safety, recommends a "zero BAC" approach. They point to a University of Minnesota study that found that a blood alcohol content of .05 (just a little more than half the legal limit) had a noticeable effect on a biker's ability to safely operate a motorcycle, increasing the risk of accident five-fold. When the BAC exceeds the legal limit (.08 in most states), a biker is approximately 40 times more likely to be involved in an accident. Given that data, MSF officials say, there's no basis for believing that the consumption of any amount of alcohol is safe when operating a motorcycle.
The study found that more than eight out of ten alcohol-related motorcycle fatalities were male, an indication of the male-dominated culture. The study showed that most alcohol-related bike accidents happen at night or on the weekend, with 60% on Saturday or Sunday and most occurring between 6 p.m. and 9 p.m.
Contact Us
At the Law Office of Neal S. Axe, LLC, we offer a free initial consultation to every new client. We maintain traditional business hours, but can meet with you anytime, 24 hours a day, seven days a week. We will also visit you in your home, a nursing facility or the hospital, if necessary.
To schedule an appointment, send us an e-mail or call our office at 1-888-460-0109.