Deaths and Injuries Related to Party Buses Continue to Mount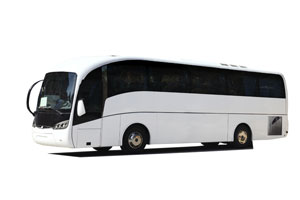 The party bus industry is booming. For many, it seems like the perfect solution to having a good time. You can go to a game, a party or any type of event, enjoy as much alcohol as you want, and you don't have to worry about getting behind the wheel. In fact, nearly all tour buses allow open consumption of alcohol on the bus. Even those few states that have attempted to regulate party buses generally allow passengers to drink, as long as drivers don't. So party buses have become big business. Sources indicate that the number of party buses has grown by 50% over the last five years.
However, as more and more injuries have been associated with party buses, and as the death toll has risen—more than 20 people have died in party bus accidents in California alone, legislators and others have started to look for ways to regulate the burgeoning industry to increase safety.
Many party buses are double-decker vehicles, with open seating on the top. A large percentage of the serious accidents related to party buses have come when passengers in the open upper deck have struck an underpass, or have fallen from the bus while it was moving. A significant number of injuries and deaths have also occurred when passengers fell out of open doors or windows.
A state senator in New York has proposed a statute that would set some standards for party bus operators. The bill would specifically define what constitutes a party bus, and would mandate that all party bus drivers have a special license. It would require a chaperone if there are underage passengers, and would require an alarm to alert the driver that a door or window was open. The state of Washington is also considering legislation that would prohibit the use of double-decker party buses by private operators.
Contact Attorney Neal S. Axe
To schedule a free initial consultation, send us an e-mail or call us at (856) 795-8788 in New Jersey. We check our messages day and night, and will meet with you any time, 24 hours a day, seven days a week. If you can't come to our office, we will visit you in your home, the hospital or a nursing home facility.
We take all personal injury claims on a contingency basis. There are no legal fees unless we recover compensation for your losses.