Car Accident Attorneys in Willow Grove, PA & Cherry Hill, NJ
More than 40 Years of Experience Successfully Handling Car Accident Claims
A car accident can change your life in an instant. You may be unable to work and meet your financial obligations. You may need extensive medical care, including long-term rehabilitation or physical therapy. You may live with significant pain on a daily basis and have to give up many of the activities that have brought joy to your life. You want an experienced  car accident lawyer to help you pursue full and fair compensation for your losses.
At the Law Offices of Neal S. Axe, we have aggressively protected the rights of injured people in New Jersey and Pennsylvania for more than four decades. We built our successful practice on a commitment to meeting the needs of our clients. We take the time to listen so that we understand what happened and what you need to move forward with your life. We will help you understand the law and legal process as well as your options and prospects for success. We will keep you fully informed of all the developments in your case so that you can make the right decisions about your future.
Our Automobile Accident Injury Practice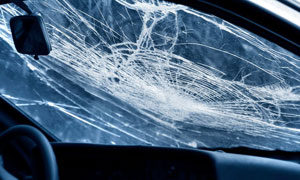 We provide comprehensive counsel to people who have been hurt in a car accident, whether as a driver, passenger or pedestrian. We will carefully gather, evaluate and preserve all critical evidence, and will prepare and submit all pleadings and other documents required by the court. We will also be strong advocates for you in all hearings or proceedings as well as any dealings with insurance companies.
We will conduct an exhaustive investigation of the facts and circumstances of your accident, visiting the scene of the crash if appropriate. We work with an extensive network of experts, including accident reconstruction specialists, medical professionals, engineers and financial authorities, to help us prepare and present the most convincing arguments for your full financial recovery.
We handle all types of motor vehicle accident injury claims, from bruises, sprains and strains to serious and catastrophic loss, such as brain or spinal cord injury, broken bones, paralysis, and amputation or loss of limb. We also represent surviving family members in wrongful death cases.
Contact Us
We offer a free initial consultation to every new client. To accommodate your schedule, we are available to meet with you 24 hours a day, seven days a week. Home, hospital and nursing home visits can be arranged upon request. Speak with our car accident lawyer today.
We handle all car accident injury claims on a contingency basis. We don't charge any legal fees unless we get compensation for your losses.
To set up your first meeting, contact us by e-mail or call our office at 215-784-1666 in Pennsylvania or at 856-795-8788 or 609-695-0220 in New Jersey.