Experienced and Aggressive Nursing Home Malpractice Attorney
New Jersey and Pennsylvania | More than 40 Years in Practice
When your loved one needs special attention, whether because of the ravages of age or as the result of an injury or illness, you want to know that they are getting effective and timely care and treatment. Unfortunately, in today's world, with the increasing focus on profit, too many nursing homes are understaffed or hire people without the necessary skills to properly care for residents. If your loved one has suffered needless injury because of the negligence or carelessness of a nursing home employee or operator, you want an experienced and assertive lawyer to protect your interests.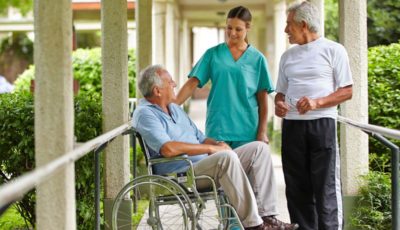 At the Law Offices of Neal S. Axe, our attorneys have more than 90 years of combined experience handling personal injury claims for people in New Jersey and Pennsylvania. The hallmark of our practice has always been a strong commitment to personal service and attention. We will work closely with you at all times, keeping you informed and involved in the process. Our lawyers will explain the law and the legal process, as well as your options and prospects for success, so that you can make good decisions about how you want to move forward.
Our Nursing Home Negligence Practice
We aggressively protect the rights of people who have suffered injury or loss because of the careless or negligent acts of nursing home operators or their employees. We handle all types of claims involving nursing home negligence and abuse, including cases involving:
Falls caused by a failure to monitor residents
Bedsores (decubitis ulcers) resulting from negligence in moving or turning bedridden residents
Malnutrition or dehydration
Medication errors, including overmedication, under-medication and administration of the wrong drug
Failure to provide or implement proper restraints for patients who are at risk of falling
Physical, mental or sexual abuse by nursing home employees
Contact the Law Offices of Neal S. Axe
For a free initial consultation, contact our office online or call us at 215-784-1666 in Pennsylvania or at 856-795-8788 or 609-695-0220 in New Jersey. We are available to meet with you 24 hours a day, seven days a week. We also make home, nursing facility or hospital visits if necessary.
Don't let concerns about the cost of legal counsel keep you from protecting your rights. We take all nursing home negligence and abuse claims on a contingency basis. You won't pay any legal fees unless we get compensation for you.