Slip and Fall Injuries Lawyers With Offices in Willow Grove, PA & Cherry Hill, NJ
Protecting Injured People in New Jersey and Pennsylvania for More than 40 Years
If you live in Pennsylvania or New Jersey, you know that weather conditions can pose significant dangers. The accumulation of ice or snow on your sidewalks, steps or even your roof can put visitors at risk of serious and even catastrophic injury. You have a duty to take reasonable steps to minimize that risk. Unfortunately, far too often, property owners fail to take appropriate steps to protect their friends, visitors and customers from weather-related conditions. If you or someone you love has been hurt on someone else's property because of wet, snowy or icy conditions, you want an experienced attorney to help you pursue full and fair compensation for your losses.
At the Law Offices of Neal S. Axe, our lawyers have more than 90 years of combined experience fighting for injured people across New Jersey and Pennsylvania. We take a comprehensive approach, listening carefully to determine what you need to be made whole again. We will help you understand the law and the legal process, and will keep you fully informed of your options as well as your chances of success.
Full and Fair Compensation for Slips and Falls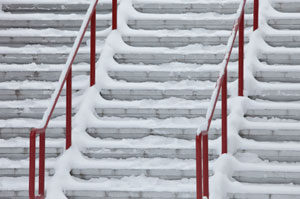 In New Jersey and Pennsylvania, as in other states, the owners of residential or commercial property have a duty to monitor and maintain premises so as to minimize the risk of injury to legal visitors. This requires a property owner to pay reasonable attention to weather conditions, and to take reasonable measures to avoid the buildup of snow and ice or of other weather conditions that may pose a risk of injury.
We will handle all matters related to a slip-and-fall injury claim, gathering and preserving the evidence, preparing and filing all necessary documentation and acting as your voice in all hearings or proceedings. Our attorneys will help you pursue compensation for all your losses, including lost wages and income, medical expenses, loss of companionship or consortium, and physical pain and suffering.
Contact Our Office
At our office, every client is entitled to a free initial consultation. To arrange a private meeting, contact our office online or call us at 215-784-1666 in Pennsylvania or at 856-795-8788 or 609-695-0220 in New Jersey. We will meet with you at your convenience, with appointments available 24 hours a day, seven days a week. We will also travel to your home, the hospital or a nursing home facility if necessary.
We handle all slip-and-fall claims on a contingency basis. We won't bill you attorney fees unless we obtain monetary compensation for your losses.