Experienced Workers' Compensation Lawyer
Serving New Jersey and Pennsylvania for More than 40 Years
In New Jersey and Pennsylvania, when you have been hurt on the job, you have the right to pursue benefits through the state's workers' compensation system. When it works the way it's supposed to, you can quickly get the benefits you need to cover lost wages and medical expenses. Unfortunately, the workers' compensation system is complex and often confusing, and many legitimate claims are initially denied. You want an experienced and aggressive attorney to help you navigate the system. You want the Law Offices of Neal S. Axe.
At the Law Offices of Neal S. Axe, we have fought for the rights of injured people in New Jersey and Pennsylvania, including people who have been hurt in the workplace, for more than four decades. We place a premium on personal service and attention, listening carefully to learn the details of your case so that we can fully respond to your needs. We'll help you understand the law and the legal process, as well as your options and likelihood of success, so that you can make informed decisions about how you want to proceed.
Our Workers' Compensation Practice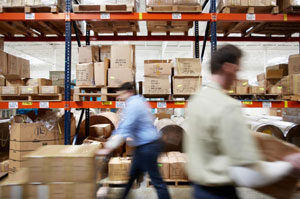 We offer full-service representation to individuals who seek workers' compensation benefits, helping you gather and preserve evidence to support your claim, and prepare and file all necessary documentation throughout the process. We will advise you regarding your rights to medical treatment so that you get the care you need. We will also be your advocate in all hearings or proceedings, including appeals from the denial of a claim.
We handle all types of workers' compensation claims, from those involving joint, muscle or ligament injuries to occupational disease, from repetitive stress injury to job-related mental illness.
Contact Our Office
For a free initial consultation, contact us by e-mail or call our office at 215-784-1666 in Pennsylvania or at 856-795-8788 or 609-695-0220 in New Jersey. Because accidents don't always happen during business hours, we make ourselves available 24 hours a day, seven days a week to take your call. If you can't travel to our office, we will come to your home, a nursing facility or the hospital.
We take all personal injury claims on a contingency basis. That means you won't pay any attorney fees unless we recover compensation for your losses.