Motorcycle Accident Attorney With Offices in Willow Grove, PA & Cherry Hill, NJ
More than 40 Years of Experience | Car-Motorcycle Collisions | Phantom Driver and Single Bike Accidents | Lane Splitting
Most motorcyclists appreciate the risk of injury that comes with riding a bike. It can be difficult to safely brake when you are traveling at high speeds, and there's nothing between you and the pavement if the bike goes down. But when your accident stems from the carelessness or negligence of another driver, you have the right to seek full and fair compensation for your losses. You want an experienced and dedicated lawyer to protect your rights.
At the Law Offices of Neal S. Axe, we bring more than 40 years of personal injury experience to injured people in New Jersey and Pennsylvania, including people hurt in accidents involving motorcycles. Our attorneys focus on your needs — what do you need to cover your losses? What do you need to feel whole again so that you can get back to your life? We'll take the time to listen carefully to your story so we know exactly what happened and can take appropriate action to hold all wrongful parties accountable. We will keep you informed and involved at all times, updating you on any developments in your case as well as your options and likelihood of success.
Our Motorcycle Accident Injury Practice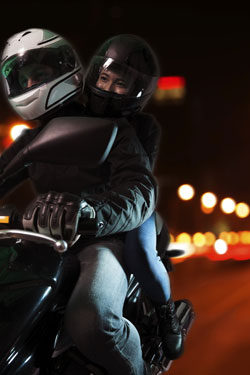 Our attorneys provide comprehensive counsel to people who have been injured in motorcycle accidents, whether as drivers, passengers or pedestrians. We will handle all matters related to your claim, gathering and preparing all relevant evidence, and preparing and filing all required documents. We will also be a strong advocate for you in all hearings and proceedings.
We take all types of claims arising out of motorcycle accidents, including:
Injuries suffered in motorcycle-car collisions, from sideswipes and rear-ends to T-bones and cars turning into the path of a motorcycle
Injuries sustained when a motor vehicle operator drives too close to a bike
So-called "phantom" accidents, in which a speeding vehicle drives a biker off the road and leaves the scene of the accident
Injuries caused by defects in the design or manufacture of a motorcycle
Injuries caused by roadway defects or negligent maintenance of a road
Contact Our Offices in Willow Grove, PA or Cherry Hill, NJ
To schedule a free initial consultation, send us an e-mail or call our office at 215-784-1666 in Pennsylvania or at 856-795-8788 or 609-695-0220 in New Jersey. We can take your call 24 hours a day, seven days a week. Our offices are conveniently located near the Pennsylvania Turnpike, but we can also come to your home, the hospital or a nursing home facility if necessary.
We take all motorcycle accident injury claims on a contingency basis. There are no attorney fees unless we recover compensation for your losses.