Drunk Driving Accidents Attorney Serving Willow Grove, PA & Cherry Hill, NJ
If you or someone you love was injured in a motor vehicle accident in which the person causing the accident was under the influence of alcohol or drugs, you may have concerns that won't arise with other types of automobile accidents. If the drunk driver was detained and goes to jail, how will he or she pay for your medical expenses or other losses? Worse yet, what if the drunk driver had no insurance? Unfortunately, many drunk drivers are repeat offenders who cannot get insurance because of prior convictions. Does that leave you without any way to recover for your losses? You want an experienced and aggressive lawyer to explain your rights and protect your interests.
At the Law Offices of Neal S. Axe, we bring more than 40 years of practice experience to injured people in New Jersey and Pennsylvania, including victims of drunk driving accidents. We focus on your needs, listening carefully to determine the facts and circumstances surrounding your accident as well as what you need to be made whole. We will make certain you understand the law and the legal process for recovering monetary compensation, as well as your options and prospects for success. We will keep you fully informed and involved throughout the process so that you can make the right decisions about your future.
Our Representation in Drunk Driving Accidents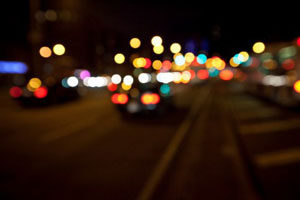 When you have been hurt in a motor vehicle accident, you have a right to pursue compensation from the at-fault party's insurer. This may happen directly or it may happen through what is known as a subrogation complaint. In a subrogation action, your insurer pays your claim and then seeks reimbursement from the at-fault party's insurer.
In situations in which the at-fault party either has no insurance or is underinsured, you may be able to recover additional benefits directly from your insurer. Most motor vehicle insurance policies have a provision that provides coverage for accidents with uninsured or underinsured drivers. We will review your auto insurance policy to determine whether you have that coverage and, if so, will work directly with your insurer to get all the benefits to which you are entitled.
Contact Our Office
We take all personal injury claims on a contingency basis. You won't incur any legal fees unless we get compensation for your injuries.
We offer a free initial consultation to every potential client. We realize that accidents don't always happen during business hours, so we will schedule an appointment for any time, 24 hours a day, seven days a week. If you can't come to our office, we will meet with you in your home, a nursing facility or the hospital if necessary.
Contact our office by e-mail or call our office at 215-784-1666 in Pennsylvania or at 856-795-8788 or 609-695-0220 in New Jersey.