Truck Accident Lawyer With Offices in Willow Grove, PA & Cherry Hill, NJ
Offering More than 40 Years of Experience
When you are involved in an accident involving a commercial truck, you want an experienced attorney to help you protect your rights. The causes of a crash can be varied, from simple carelessness on the part of the truck driver to a failure to follow state or federal regulations governing the maintenance of the vehicle or the amount of time the driver spent on the road.
At the Law Offices of Neal S. Axe, we bring more than four decades of experience to injured people in New Jersey and Pennsylvania. We place a premium on personal service and attention, always paying close attention to your needs. We'll listen carefully to learn the facts and circumstances of your accident, as well as your goals, so that we can develop the most effective strategy to get the outcome you want. Our lawyers will keep you fully informed of all developments in your case, as well as your options and chances of success, so that you can make good decisions about how you want to proceed.
Our Truck Accident Injury Practice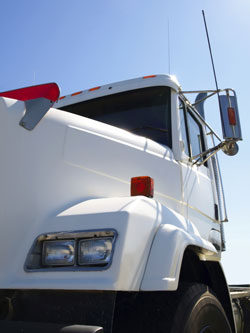 We offer full-service legal counsel to people who have been hurt in accidents involving big rigs, semis, tractor-trailers, 18-wheelers or other commercial trucks, whether as a driver, a passenger or a pedestrian. We'll conduct a comprehensive investigation of your accident, traveling to the scene of the crash if necessary. We also employ a network of experts, such as accident reconstruction specialists, engineers, medical professionals and financial planners, to help us prepare the strongest case for your full financial recovery.
We handle all types of truck accident claims, including cases involving:
Carelessness or inattentiveness by a truck driver
Maintenance or driving-log violations or falsifications
Negligence by trucking companies in hiring, training or monitoring drivers
Dangerous or defective design or manufacture of truck parts
Contact Our Willow Grove, PA or Cherry Hill, NJ Offices
To set up a private meeting with one of our experienced truck accident attorneys, send us an e-mail or call our office at 215-784-1666 in Pennsylvania or at 856-795-8788 or 609-695-0220 in New Jersey. There is no cost or obligation for your first consultation.
We check our messages day and night, and can arrange to meet with you at any time, 24 hours a day, seven days a week. If you can't come to our office, we will visit you in your home, a nursing facility or the hospital.
We take all personal injury claims on a contingency basis. You won't pay any legal fees unless we recover compensation for you.