Subway and Commuter Train Accident Attorney in Pennsylvania and New Jersey
Offering Skilled Representation to Passengers, Pedestrians, Bystanders and Drivers
Subways and commuter trains offer a convenient and accessible mode of transportation for many who work in the city and live elsewhere. Because of the significant risk of injury in an accident involving one of these immense vehicles, subway and train operators (and their parent companies) have certain duties to exercise care to minimize the risk of loss to passengers and others. Too often, this duty is ignored or violated, resulting in serious injury or loss. If you or someone you know has been hurt on one of the SEPTA trains in the Philadelphia area you want an experienced lawyer to help you pursue compensation for your losses.
At the Law Offices of Neal S. Axe, we have aggressively represented personal injury victims in New Jersey and Pennsylvania for more than 40 years. We understand that every case is unique and that what you need to move forward with your life will likely be different from anyone else. We will take the time to learn about your needs, as well as the details of your accident, so that we can formulate the most effective strategy to get the outcome you want. We will keep you fully informed of all developments in your case, as well as your options, so that you can make educated decisions about how you want to proceed.
Our Train Accident Practice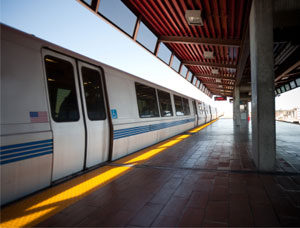 We handle all types of claims involving injuries sustained in train accidents, representing anyone who has been injured, including train engineers, motor vehicle operators, passengers, pedestrians and bystanders. We will help you seek compensation for all your losses, from lost wages and income to medical expenses, from physical pain and suffering to loss of consortium or companionship.
When you hire us to help you pursue damages for injuries sustained in a train accident, we will immediately conduct a thorough investigation of your accident, sending one of our highly-skilled investigators to the scene of the crash. We work with an extensive network of professional experts, including accident reconstruction specialists, engineers, medical authorities and financial planners.
We take all train accident injury claims on a contingency basis. We won't charge any legal fees unless we recover a monetary award for you.
Contact Our Offices in Willow Grove, PA or Cherry Hill, NJ
Contact us online or call our office at 215-784-1666 in Pennsylvania or at 856-795-8788 or 609-695-0220 in New Jersey. We understand that accidents may happen at any time, so we are available 24 hours a day, seven days a week to meet with you. We will also arrange home, hospital or nursing home visits if necessary.